Technology for addressing the need for social and emotional support
Download the K-12 "Student & Educator Mental Health" guide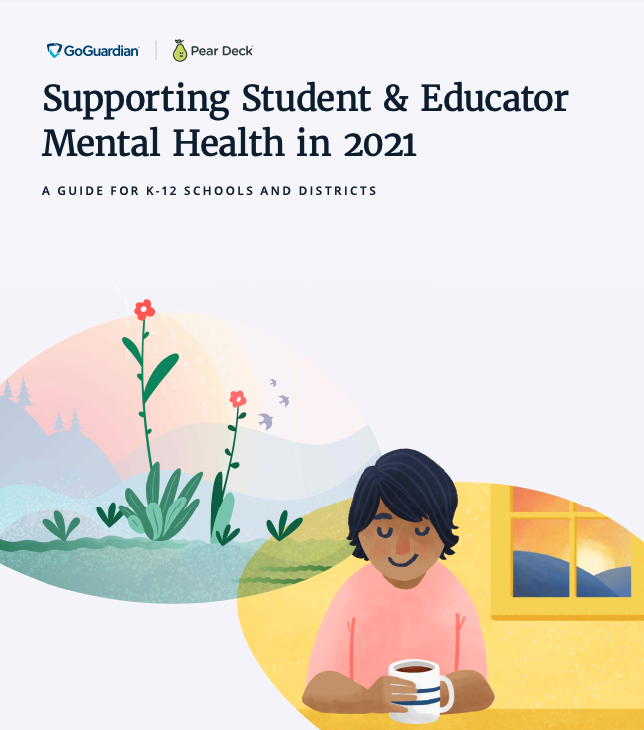 "In today's digital age, it's vital to have a tool that provides insights into our students' online behavior. The Beacon alerts we have received have enabled us to find those children in need of extra attention and counseling which has helped us, and helped the students and their families. We can't afford not to take care of these kids."
Dr. Roland Rios
Director of Technology
Fort Sam Houston Independent School District
Mental health support has been a growing, nationwide, need for years. The abrupt changes imposed on us during the pandemic only exacerbated feelings of isolation and anxiety. As schools work to foster a sense of "normalcy," it is important for administrators, counselors, coaches, and advocates to collaborate, support, and provide solutions for those at risk of mental health crises.
Thanks to GoGuardian, Amplified IT can provide our customers with resources to use. This free download guides administrators in:
Building school-home partnerships
Protecting and supporting students
Redefining campus culture
Implementing social-emotional learning and a self-care strategy
Download the Guide
For expert-level recommendations to support the mental health of your institution's teachers and students, complete the form on this page.